Laboratory of Ross Hardison


Current Directory Entry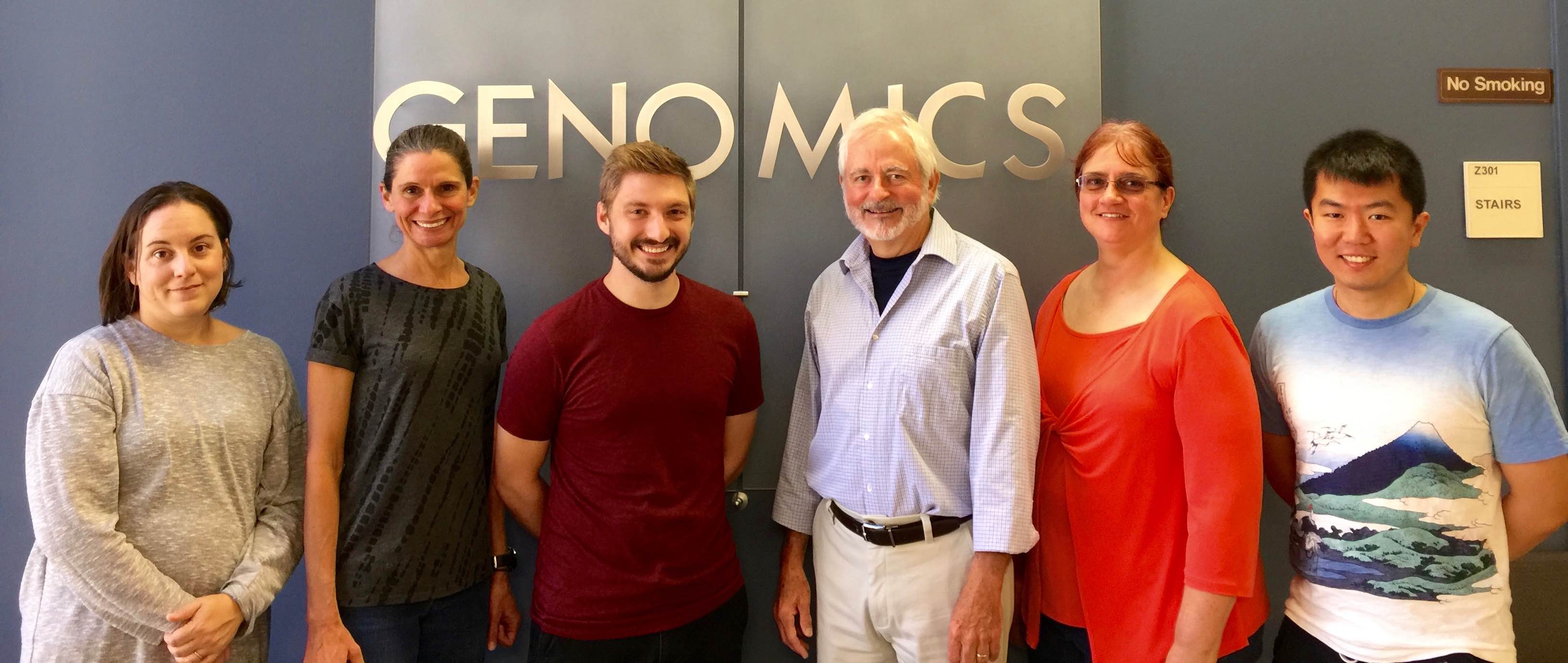 Pictured are (L to R) April Cockburn, Cheryl Keller, Alexander Wixom (now a postdoctoral fellow at the Mayo Clinic), Ross, Belinda Giardine, Guanjue Xiang (now a postdoctoral researcher at the Dana Farber Cancer Research Center). Not pictured: Camden Jansen, postdoctoral researcher. Photo from September 2019.
Photos of lab folks in earlier years
Ross Hardison is the T. Ming Chu Professor in the Department of Biochemistry and Molecular Biology of The Pennsylvania State University. Ross and his co-workers measure transcriptome profiles and use epigenetic marks (such as transcription factor occupancy and histone modifications) and comparative genomics to predict gene regulatory modules. We test these predictions for function in the laboratory, and work to pull all this together into a more thorough understanding of global regulation during hematopoiesis. The techniques developed and utilized in this research should be applicable to a wide variety of regulated systems and organismal groups.
Research
The VISION project: ValIdated Systematic InterpretatiON of epigenomic data in hematopoiesis. This is the portal for extensive epigenomic datasets, integrative modeling, candidate regulatory elements with predictions of epigenetic regulatory potential and 3D-interaction frequencies in human and mouse blood cells, along with visualization tools.
Publications
Research centers and connections
Teaching
Textbook and course material, Working with Molecular Genetics, in four forms:
Lecture presentations used in my online course in Genomics, BMMB 551.
Hardison family material