Bob Harris
---
PhD, Computer Science and Engineering

Assistant Research Professor
Department of Biology
The Pennsylvania State University
508 Wartik Labs
University Park, PA 16802

Email address: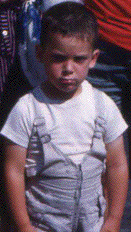 my inner child
Available Packages

lastz (at github) Newest version of my Pairwise DNA Aligner.

grandom Genomic Random Interval Generator
lector Genomic Interval Feature Selector


My Ph.D. Thesis, describing lastz.


Research for ENCODE.