Bob Harris
---
PhD, Computer Science and Engineering

Research Associate
Department of Biology
The Pennsylvania State University
514A Wartik Labs
University Park, PA 16802

Email address: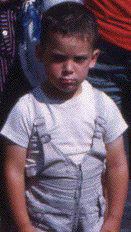 my inner child
Available Packages

lastz Newest version of my Pairwise DNA Aligner.

grandom Genomic Random Interval Generator
lector Genomic Interval Feature Selector


My Ph.D. Thesis, describing lastz.


Research for ENCODE.