12:30
Pulled Thread Heart Ornament
(JoAnne Westerhaus)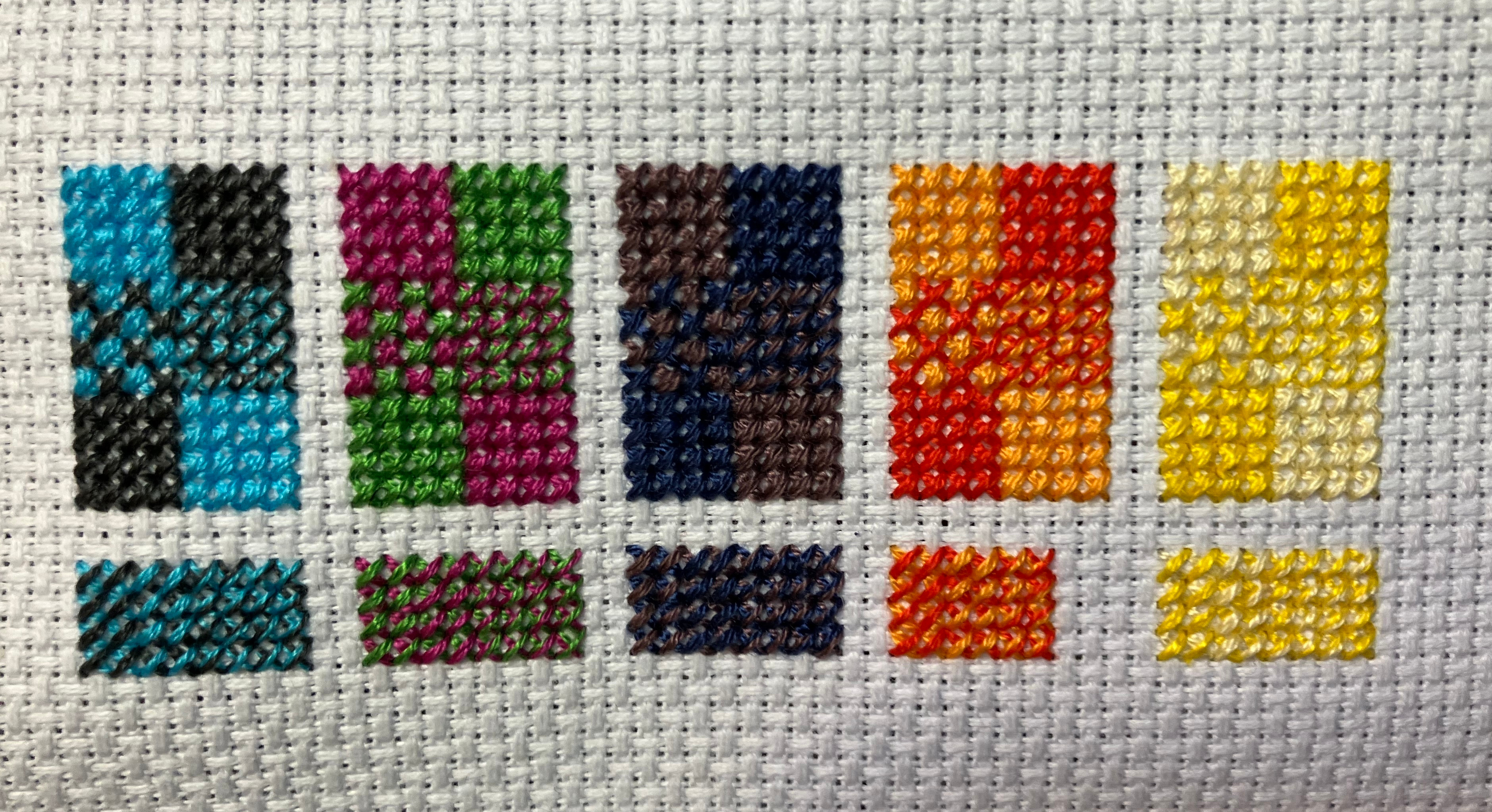 Having accomplished counted cross stitch it is time to try something new. Pulled thread is not complicated nor difficult but is very attractive and has a lacy effect.
Materials:
6" embroidery hoop
Scissors
A kit will be provided containing linen, thread, needles, and stitching directions. A $5 donation to the Nittany Valley Embroiderers Guild to offset this cost would be appreciated.
10
2:00
Forethought-Afterthought Heel for Socks
(Kate Torres)
For:Anyone from intermediate beginner to expert (can knit, purl, knit in the round, decrease and graft).
What:If socks have scared you (those heels are intimidating!) then fear no more. This class will teach the forethought-afterthought heel; great for the first-time sock knitter, or the experienced sock knitter who wants a quick and easy way to keep self-striping yarns doing what they do best. We will discuss fit, sizing, using waste yarn to place the heel, decreasing, picking up stitches and knitting the heel.
Materials:A partially completed cuff-down or toe-up sock that is ready to start the heel (placing waste yarn), or a finished tube sock with waste yarn already in place and ready for pickup. If you're not ready for that, that's okay, you can watch and learn!
20
3:30
Demo:the Basics of Needle Felting
(Hannah Black)
In this demonstration, you will learn the basics of construction and shaping of unspun wool fiber to make anything your heart desires. Time permitting, there will be tips and tricks about embellishing your project to make it look fantastic.
15